MARTEK is focusing on two key strategic activities : REAL ESTATE and PRIVATE EQUITY
Both activities have their roots in the 25 years experiences of Marcel and Rene Katz. This multi competence is a competitive advantage that allows us to be creative and innovative in the deal structuring we propose.
HISTORY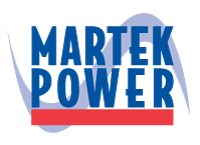 Martek Power
Marcel Katz founded and developed MARTEK POWER, specialized in electrical power conversion. His entrepreneurial journey started in 1987 with the acquisition of SEFELEC, a manufacturer of electrical measuring instruments. By 1989, he focuses on the internationalization of its activities, firstly in Germany.Pursuing a diversification strategy, Marcel Katz choses to focus on the power conversion industry through the buy out of a French distressed company in 1996. He succeeded in its recovery and successfully integrated ten acquisitions in the last ten years allowing the company to become the first French player, a significant player in the United States and the third largest manufacturer of converters for military applications. Martek Power designs, manufactures and sells power supplies and power converters for various fields of application such as aerospace, rail, military,Telecom, Automotive. Its R&D teams and its facilities are located in France, Tunisia, China, and North America. In 2008, Equistone (ex Barclays Private Equity) acquired a majority stake of Martek Power. In 2011, the company was sold to Cooper Industries (Eaton) ; the company had a turnover of 90 M€ and employed 900 people.

Martek Promotion
René KATZ created and developed MARTEK PROMOTION since 1990. At the begining, he wanted to be positionned on both fields  "residential buildings" and "office". Focusing initially on achieving mid to high end housing programs, René KATZ has developped in the same time an expertise in restructuring  residential properties. To diversify its spectrum of action, MARTEK PROMOTION is now involved in "office" and "retail park" developments.

With € 100 million of assets under management, MARTEK PROMOTION aims to accelerate its growth both in the field of residential real estate and commercial real estate.